6m vertical man lift
---Single man lift can raise single person to 6m high for clean, maintain or simple installation.
With 100kg capacity. Lift driven power can be AC power, battery or double.
---This personal lift is with light weight & non-trace universal wheel.
---One man can move the lift very easily to go through normal door or elevator.
---The control panels are available on the lift platforms and ground.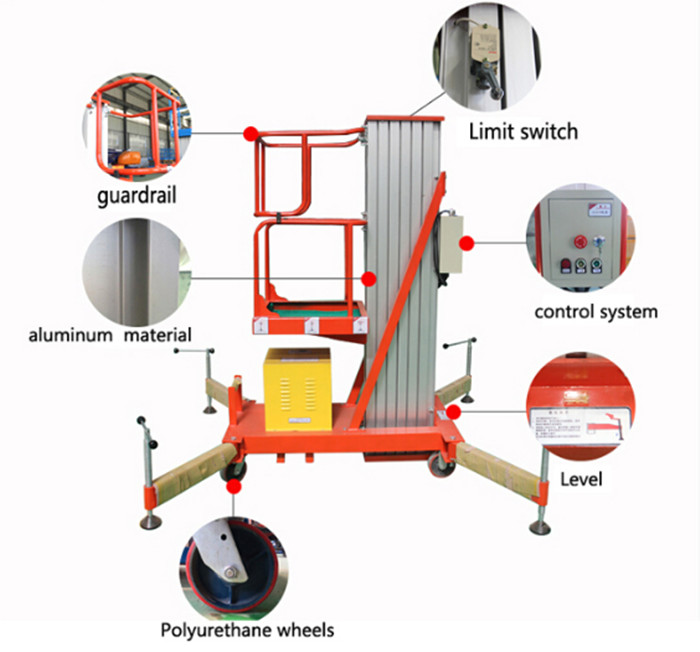 1. Limited switch: The lifter will stop automatically when touch it.

2. Control panel: control button on platform; control box on ground, which enable user operate lift more freely.

3. Outrigger: guarantee stability of whole machine when work.

4. Hydraulic power unit: Lisheng brand, long time service life.

5. Aluminum alloy profile: make whole machine with light weight.

6. Double chains: Keep safe.

7. Locking key switch on control distributor

8. Auxiliary platform lowered device: User can push this button to make lift fall down when meet an emergency.

9. Polyurethane wheel: no damage to the ground floor, suitable for work indoor.