4m mobile work platform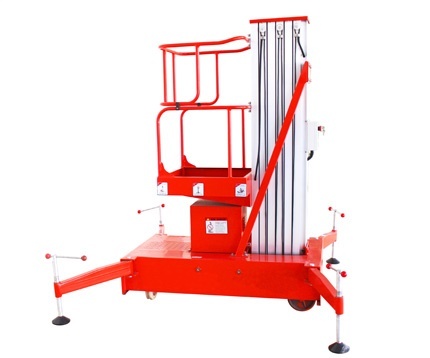 4m mobile work platform

Mobile elevating work platform is with AC and DC two powers, when the electricity does not work,
lift could be continue work by DC power. When the battery charge, you can also use mobile work platform.
Mobile elevated work platform can be used in hotel, airport, theatre or museum for painting,
installation and maintenance.
The dimension is very small, the lift could be entered into the narrow door. We have 4m and 18m,
can customize according to your requirement.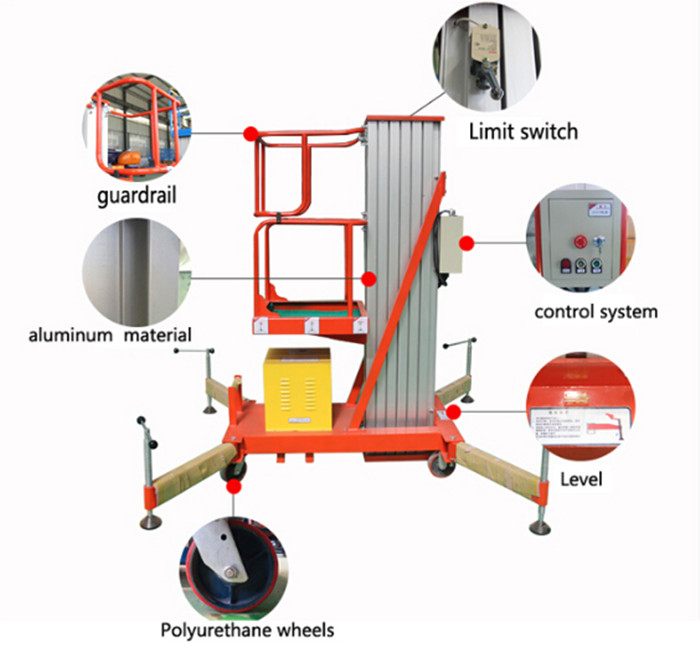 1. Limited switch: The lifter will stop automatically when touch it.

2. Control panel: control button on platform; control box on ground, which enable user operate lift more freely.

3. Outrigger: guarantee stability of whole machine when work.

4. Hydraulic power unit: Lisheng brand, long time service life.

5. Aluminum alloy profile: make whole machine with light weight.

6. Double chains: Keep safe.

7. Locking key switch on control distributor

8. Auxiliary platform lowered device: User can push this button to make lift fall down when meet an emergency.

9. Polyurethane wheel: no damage to the ground floor, suitable for work indoor.